Executive Leadership Team
Image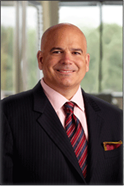 Bruce C. Roch, Jr.
Chief Executive Officer
An industry pioneer, Bruce spent the first 22 years of his career founding and growing Safeguard Self Storage into one of the largest self storage companies in the United States. After selling Safeguard in 2009, Bruce took over the Storage Post platform, where he assembled the best management team in the business. He developed an industry leading technology infrastructure and built Storage Post into one of the largest players in the self storage sector. Combined, Bruce's companies have developed over 110 storage assets in various gateway markets across the country. Bruce was a 15-year member of the Young Presidents' Organization, and he is currently an active member of the World Presidents' Organization. He was also a longtime member of the board of The Good Shepherd School, a non-profit school for low-income children in New Orleans. He earned a Bachelor of Science degree in finance, with a specialty in real estate, from Louisiana State University.
Image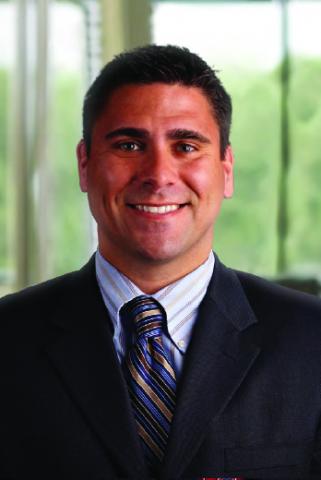 Dylan J. Delaune
Chief Operating Officer
Dylan has more than 17 years of experience in finance and operational management, and has worked in the storage industry since 2004, specializing in operations, acquisitions, and asset development. Dylan is responsible for directing company operations for Storage Post's facilities and the corporate management company. He also reviews and manages asset performance and executes all activities in site selection, negotiation, purchase, and entitlement of multi-story, climate-controlled self storage facilities to enhance Storage Post's growth plan. He formulates detailed feasibility analysis of each acquisition opportunity and carefully monitors operational processes to ensure scalability and efficacy. He performs all sourcing, underwriting, negotiating, due diligence and closing of self storage acquisitions. Dylan received a Bachelor of Science degree in marketing and a Master of Business Administration degree in finance, both from the University of New Orleans.
Image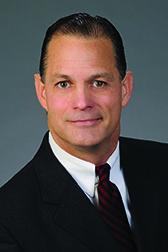 Andrew W. Diwik
Chief Financial Officer
With more than 25 years of experience in industry and management consulting, Andrew has a proven record of building and leading teams to address operational, organizational and financial challenges and to deliver performance improvement results for companies in the financial services, real estate and professional services industries. Andrew is responsible for leading and overseeing finance, accounting, budgeting and reporting, planning and analysis, tax, treasury, internal audit, and investor relations. His team is focused on providing insights, speed and agility, and mature finance capabilities that align with Storage Post's strategic growth ambitions. Andrew earned a Master of Business Administration degree in finance from the Duke University Fuqua School of Business and a Bachelor of Science degree in journalism from the University of Wisconsin-Madison.
Image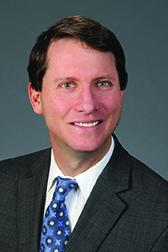 William A. Palmer III
General Counsel
Billy Palmer heads Storage Post's legal, corporate governance and compliance functions. He balances strong legal acumen in real estate, finance and corporate matters with a business-first focus, helping the company achieve its aggressive goals. His previous executive experience included leadership roles at AGL Resources and Altisource Portfolio Solutions, and at the Atlanta-based law firm Sutherland Asbill & Brennan. Billy holds a Juris Doctor degree from the University of Virginia School of Law and a Master of Business Administration degree and a Bachelor of Journalism degree from the University of Georgia. Billy has served as Chairman of the Board for the Piedmont Park Conservancy, a Director for the Midtown Alliance and was a past recipient of the Pro Bono Partnership of Atlanta's Volunteer of the Year award.
Image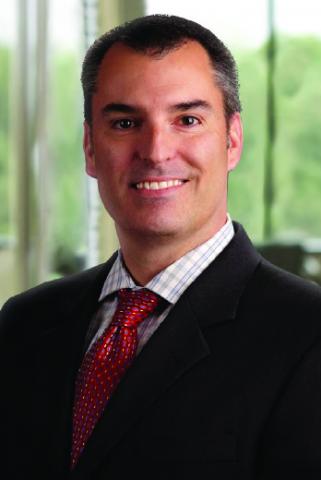 Jackson L. Wilson III
Chief Technology Officer
Jackson is responsible for the continuous improvement of Storage Post's technology infrastructure and industry leading business intelligence platform. Jackson's background includes executive, technology and product management positions with world-renowned companies, including Accenture, Proficient Systems, Premiere Global and LivePerson. He is a named inventor on four U.S. patents, each centered on identifying buying behavior among online shoppers and making skilled sales and service representatives available to those shoppers in real-time. Jackson holds a Bachelor of Science degree in business administration from the University of Arizona with majors in both operations management and management information systems. Additionally, Jackson serves on the Board of Trustees for St. Benedict's Episcopal School, Atlanta, GA.
Up To Two Months Free!
For a limited time, get up to two months rent free on selected units.