The Community
Self-Storage Facilities in Brooklyn, NY
The Brooklyn Community
At Storage Post, we take pride in providing the most convenient, customer-friendly self-storage units in all of Brooklyn. Our vast assortment of safe, sanitary, and affordable storage units are able to house anything you own, from small knick-knacks to cars, boats, and RVs.
Our friendly storage experts gladly assist customers throughout the storage process, offering knowledge and experience to help find an ideal space for each person. Our excellent storage spaces, unbeatable prices, and attentive customer service simply cannot be matched by competitors.
Secure Self-Storage from Brooklyn Heights to Cypress Hills
Our number one priority is to keep your stuff safe while it is staying with us. That's why we installed 24-hour surveillance cameras throughout each of our facilities in Brooklyn. It's nearly impossible to infiltrate our dense line of security because facilities can only be entered through verifiably-secure access points. With climate-controlled units available to help protect your items from the earth's unpredictable elements, we cover all the bases in terms of safety and security.
Unparalleled Customer Service
Our number two priority is to make your self-storage experience as convenient as humanly possible. You know what they say: safety first, customer service second. The little secret other self-storage centers don't want you to know is that those two things go hand-in-hand. We're here to provide you with expert assistance and tips to help make loading, unloading, and packing a heck of a lot easier. It's called "self-storage," but we're in this together!
Honest, Straightforward Pricing
No gimmicks, no surprise charges, and no hidden fees. We strive to give you clear-cut storage pricing and quality customer service — not headaches. Our highly-competitive rates are the best deals you'll find on the market, and our customers are frequently offered discounts to help them save even more!
Self-Storage Facilities Near Brooklyn
Brooklyn hoarders rejoice — chances are, you are mere minutes away from one of our facilities. In the list below, you can find the Storage Post self-storage center closest to you:     
Brooklyn is a big community, so we made sure to scatter locations throughout the entire region so that local residents have convenient access to their personal items whenever they need it.
Find Your Local Storage Post in Brooklyn, NY
Whether you reside in a Brooklyn Heights studio apartment or a Crown Heights townhome, we are right around the corner from you! We don't just offer affordable rates and flexible contracts — we offer the best customer service on the market. You simply cannot go wrong with Storage Post. If you need space from your overflow of personal belongings, rent one of our units and give your stuff all the space it needs!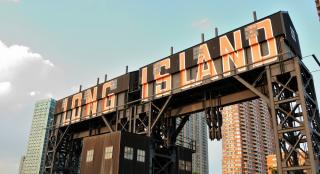 *Terms and Conditions Apply
Up To Two Months Free!
For a limited time, get up to two months rent free on selected units.