The Community
Queens Self Storage
The Queens Community
Very few places in the world are as culturally rich and diverse as Queens, New York. In order to keep up with such a lively, colorful community, Storage Post provides residents of Queens with an extensive array of self-storage units where folks can store their family heirlooms, souvenirs, and other important items that they no longer have room for.
No matter where you live in Queens, you can rest assured that there will always be a Storage Post self-storage facility just a stone's throw away. Our customers have various size options to choose from when selecting an indoor or outdoor unit, and our self-storage spaces always provide the amenities you need to keep your items clean, safe, and organized.
Storage Post Self-Storage Facilities Near Queens:
With convenient self-storage centers located throughout all of Queens, including Ozone Park and Atlantic Avenue, Queens residents can enjoy on-demand access to their items as needed. Storage Post has state-of-the-art self-storage facilities at the following addresses located in and around Queens, NY: 
About Queens Self Storage
Are you currently residing near one of these locations? Perhaps you work very close to one of our self-storage centers. No matter the reason why you frequently find yourself in our neighborhood, just know that you are always welcome to stop by and store some personal junk that your home no longer has room for!
With so many people living in Queens — coming from so many different, colorful backgrounds — it's almost inevitable that there will be an excessive amount of decommissioned personal belongings here. Mets fans are welcome to drop off their Jerseys, hats, and other team swag at Storage Post before the start of October, so they can keep it all safe for next season — because there's always next season, right Mets fans?
Reserve a Self-Storage Unit Near Queens Today
Whether you live in a studio apartment in the urban center or a brownstone on a tree-lined street, your stuff can overload your living space. Are you running out of room for activities? Do you need a secure location to outsource your overflow of unneeded junk? You should safely store your stuff at one of our nearby units in Queens, then you can finally clear room for a balcony yoga studio or band practice area.
Interested in learning more about the different options, amenities, and unit styles that you can  choose from at Storage Post? Contact us by phone at your earliest convenience, and we'll connect you with our friendliest storage expert so they can answer any questions you have about Storage Post and the units we rent to our customers. Call us today to learn more and get started!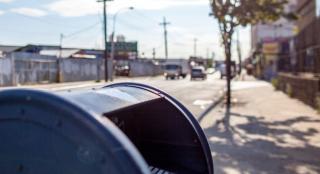 *Terms and Conditions Apply
Up To Two Months Free!
For a limited time, get up to two months rent free on selected units.