Advice from The Clutterologist: Q&A

Monday, May 18, 2015
Lauriann Stepp, The Clutterologist, gives some tips to new home buyers and anyone looking to simplify their move-in process, as well as a handy tip for homestaging.
Q. What should I put in storage while my home is on the market?
A. When you are selling your house, things you should put in storage are:
Any pieces of furniture that take up too much space in the home
Personal family pictures, keepsakes or excess wall art to "neutralize" the home decor
Excess clothes and luggage to make the closets look bigger and less stuffed
Seasonal items in the home that you won't need for months
"My home is on the market..."
"Which room should I start with?"
Q. Moving – and packing – seems like the perfect time to purge. Which room should I start with and why?
A. I suggest starting with the kitchen because it usually takes the longest amount of time to pack. Box up the fancy china, serving pieces and huge holiday pots while purging miscellaneous cups, dishes, and unmatched Tupperware.
"I just bought a new home..."
Q. I just bought a new home, and am looking to make a fresh start. Should I pack myself or hire a packing service?
A. If you have the time and patience, I suggest you do the packing and purging so you can label boxes properly. Some packing services are very helpful, but I have seen obvious trash packed up in a box before.
"I want to make sure I have what I need..."
Q. I want to make sure I have what I need for my first week in my new home. How can I be sure to have the important stuff close at hand?
A. First, pack the rooms with the items that are not used often like seasonal products, or guest room closets, etc.  The things you use on a daily basis should be packed last. This way they won't be out of sight or out of mind.
About The Clutterologist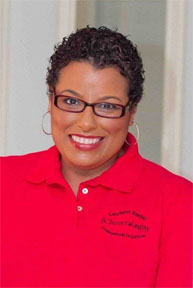 Lauriann Stepp is known as The Clutterologist, a professional organizer for individual and business clients in Atlanta and South Florida. A member of the National Association of Professional Organizers (NAPO) since 2001, Stepp offers monthly organizational tips to Storage Post customers who want to make the most of their home, work and storage spaces.
Up To Two Months Free!
For a limited time, get up to two months rent free on selected units.