Hey! Your browser is out of date!
For an optimal browsing experience, please upgrade to IE9 or above, or use an alternate browser such as Google Chrome, Mozilla Firefox.
5 DIY Ideas to Save Space in Your Garage

If you're planning on converting your garage to a multi-purpose space or just trying to make a little room, these five projects will help make the most of your carport.
Even if you're an expert on keeping a tidy home, garages have a tendency to become a landing zone for any and all clutter that won't fit in a closet. And it's a shame! Imagine what you could do with your garage if things were neatly organized. It's potentially a great space to store items that you don't use daily, and with a little help from the projects below, could even be your new craft or bonus room. Check out these simple ideas to make your garage work for you. 
Peg-Rail Organizer
Pro-tip: everything is hangable with these peg-rail organizers from Martha Stewart. Works for large and small gardening tools, as well as boots, bags, and well… pretty much anything else you can imagine.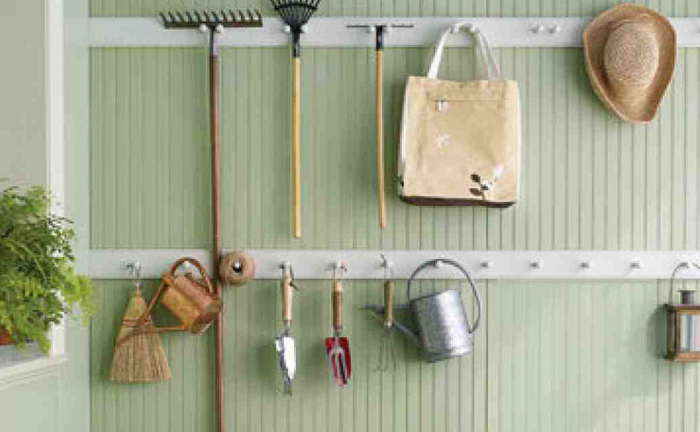 (via Martha Stewart)
Magnetic Bit Strip
It's almost impossible to keep track of every screwdriver and drill bit when you're just throwing them in a tool box. Install small magnetic strips to keep track of your tools and free up some space in containers for larger items.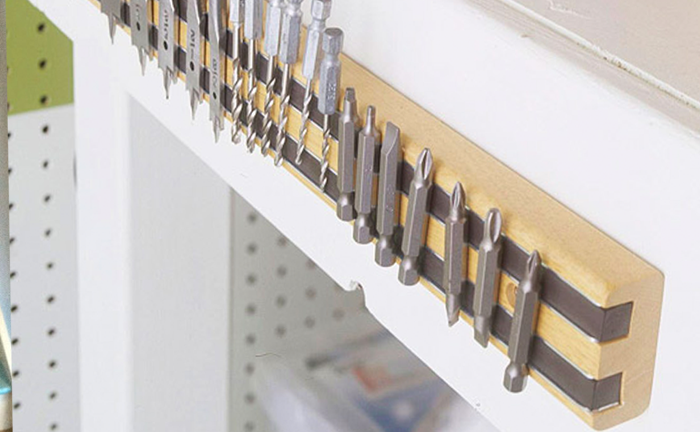 (via BHG)
Mudroom Makeover
We love this cheap and easy shelving solution from East Coast Creative. Not only does it save a ton of space for a family who is in and out of their entryway, but it also shows how a garage can be turned into a stress-reliever.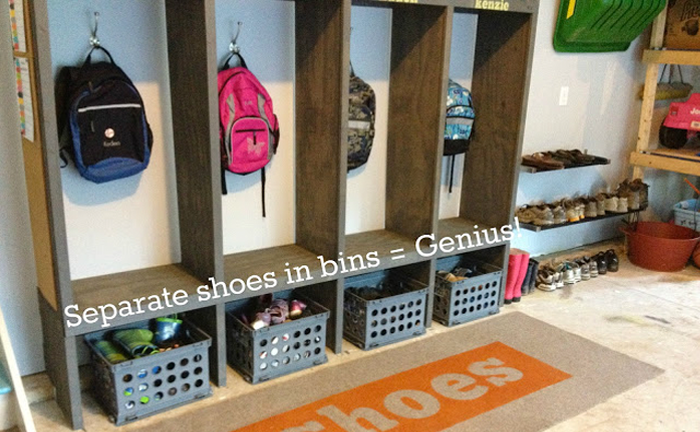 (via East Coast Creative)
Hanging Screw Jars
This is plain genius. A few plastic-capped jars and some screws provide transparent storage from all the small things that are easily lost in the shuffle. Cheap and easy, just the way DIY should be.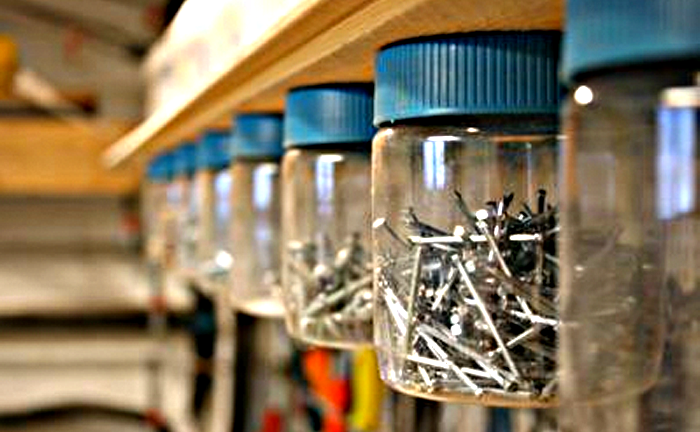 (via Chez Larsson)
Rolling Tool Cabinets
Not only a great solution for a garage, but self-storage as well! Take some light cabinets that can handle a heavy load and install wheels on the bottom. Makes your space manageable and incredibly simple to transform on a whim.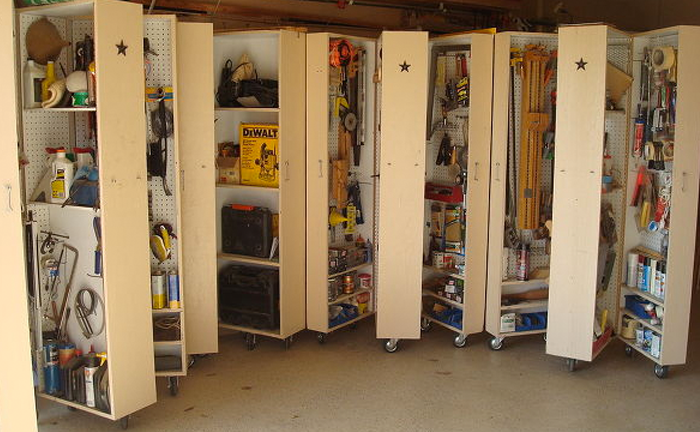 (via Hometalk)
Thu, 2019-02-14 11:37