5 DIY Tips to De-Clutter Your Play Room

Tuesday, August 04, 2015
Playrooms are notoriously difficult to keep clean, but these simple projects will go a long way in making yours clutter-free.
A play room totally free of clutter is much like a unicorn: almost definitely mythical and if you ever witness one you are obligated to Instagram it. While shooting for perfection in your play room may be a pipe dream, these five projects will at least buy you some time between games of "52 Toy Pick-Up".
Use Hanging Planters as Toy Storage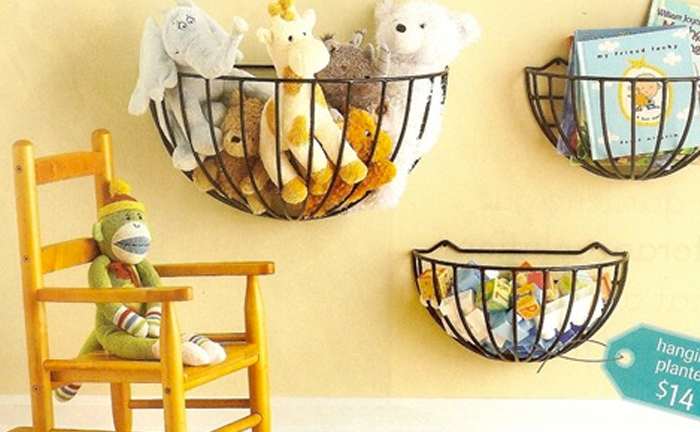 Looking for a solution for all those kids books and stuffed animals? Look no further than your local hardware store! Hang a few garden planters low on the wall and your little ones will be able to see and sort the contents more easily.
(Source: Censational Girl)
Curtain Hangers Double as Art Displays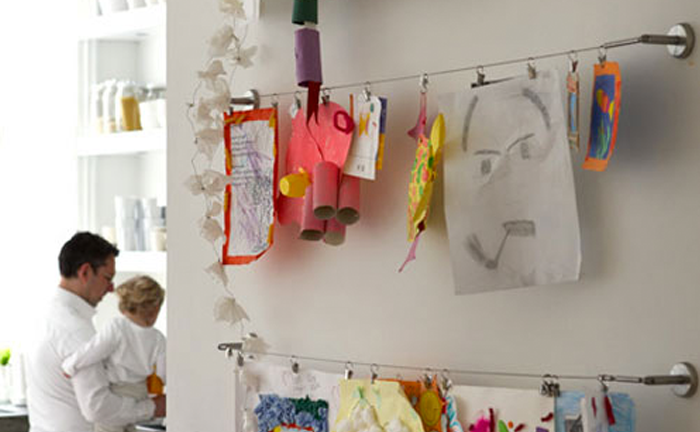 Take those drawings off the art table and put them on display for cheap. These IKEA curtain hangers double as a small gallery with the addition of a few clothespins. Plus it's easy enough that the kids can do it!
(Source: Style Files)
Find or Build Seating with Storage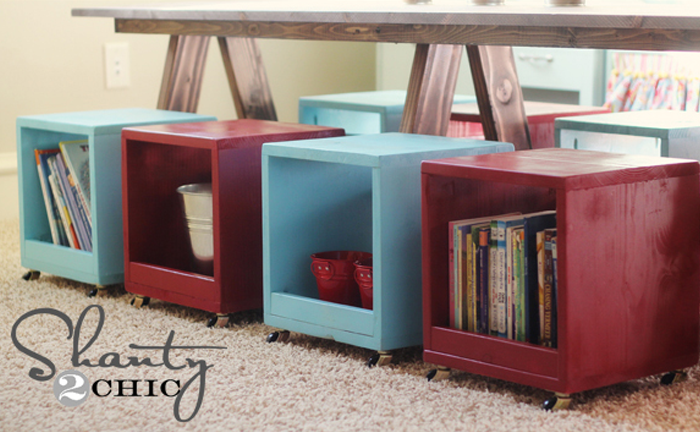 It's important for each piece in your play room to be multi-functional, even the seats. These DIY Rolling Stools from Shanty 2 Chic are a quick solution if you know your way around a bottle of superglue. In a pinch, rolling ottomans with storage can double as play stools.
(Source: Shanty 2 Chic)
Color Code Your Legos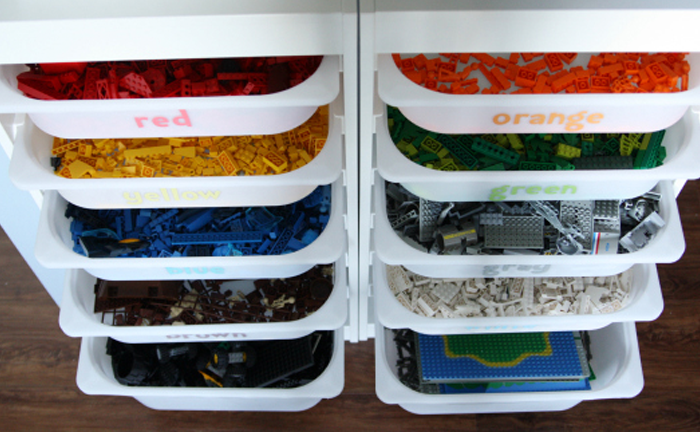 Legos are inarguably one of the best toys to foster creativity, but step on one with barefeet and you'll wish they never existed. Incentivize Lego clean-up by color coding a few storage bins. Not only will it make easier for your children to find the right brick while building, but sorting them at the end of play time becomes an educational game of its own.
(Source: iHeart Organizing)
Magnet Walls Make for Clean Creativity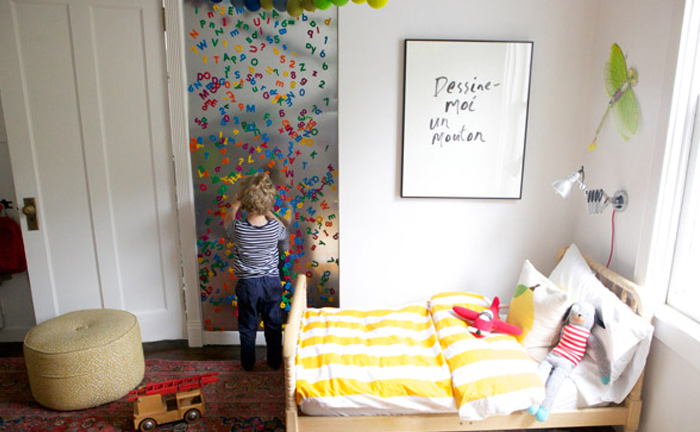 Paint spills and ink marks are common in any creative play space, but this magnet wall makes for a visually stimulating activity without all the goop. Plus these toys want to stay off the ground which will help with ground clutter.
(Source: Oh Happy Day)
Up To Two Months Free!
For a limited time, get up to two months rent free on selected units.