Hey! Your browser is out of date!
For an optimal browsing experience, please upgrade to IE9 or above, or use an alternate browser such as Google Chrome, Mozilla Firefox.
To Store or Not To Store?

Wednesday, September 09, 2015
It can be tough to decide what to put in to storage. Sure, the armoire can go, but what about the family of possums living inside? Check this handy infographic to learn what's a do and what's a don't!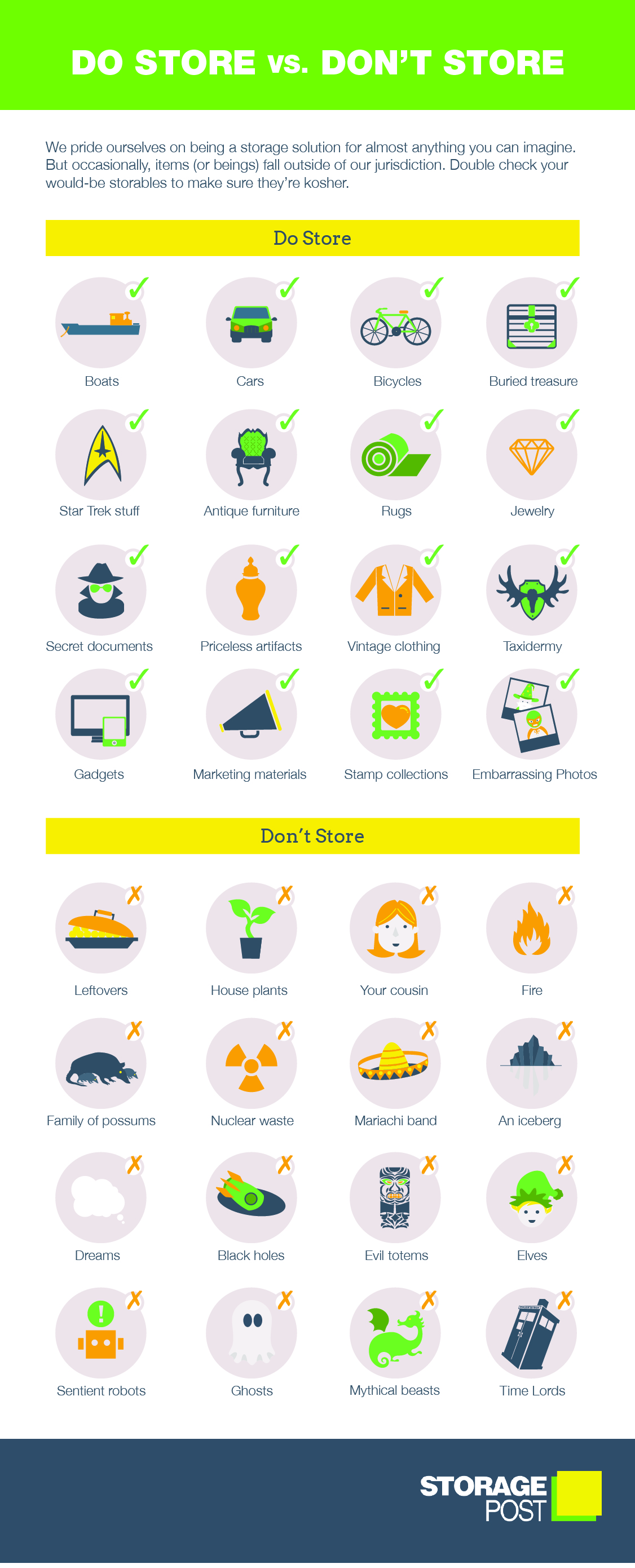 Thu, 2019-02-14 11:19