Christmas Decor Storage Tips from Storage Post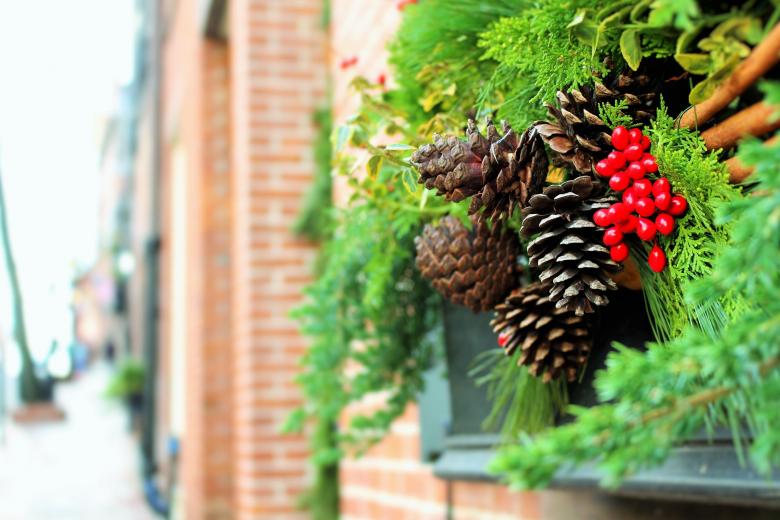 Monday, December 18, 2017
There's only one problem with holiday decorating: organizing everything for storage! You want to properly store away Christmas decorations so they will be preserved for years to come, but it often feels like an overwhelming task. However, by taking time to store your holiday decorations properly this year, you will save yourself hassles and headaches next year.
Artificial Tree
You may repack your artificial tree into the box it came in, but that is not the best option for its preservation while in storage. Cardboard boxes can deteriorate. Consider a rolling case or tree bag with wheels to protect your tree and make moving it a breeze.
Christmas Lights
Is there anything more frustrating than a tangled mess of Christmas lights? Prevent the yearly fiasco of untangling by organizing and storing your lights properly this year. To begin with, dispose of any non-working strands (if they don't work this year—they won't work next year). Then, label each strand of lights with a piece of masking tape and a permanent marker noting length, where it was used, etc. for easy decorating next year. Next, wrap each strand securely around pieces of cardboard, empty gift wrap rolls, or hangers to prevent tangling before placing each strand into a large storage container.
Ornaments
Use an ornament container designed with sections and layers to store ornaments. Add tissue paper to any empty spaces to prevent movement. Fragile, glass, or special ornaments that still have their original boxes are best stored in these boxes before being placed in a larger storage container.
Linens
Christmas towels, rugs, blankets, tablecloths, and tree skirts are best protected from dust, moisture, and moths in airtight vacuum-storage bags. Be sure your linens are clean before storing and do not store tissue paper, newspaper, or cardboard with your linens (they will yellow your fabrics).
Candles
Wrap candles in old socks or cellophane to prevent melting or color transfer. Do not use plastic wrap or wax paper because they will stick to the candle. It is crucial that candles are always stored away from heat.
Label EVERYTHING
After all your hard work, don't store your Christmas decorations in unmarked boxes and containers! Mark the outside of each box with a detailed inventory of its contents. Count your boxes and number them individually (ex: 1 of 15) with the first boxes containing the items you will need at the beginning of next holiday season (Christmas cards, advent calendar, etc.)
When it comes to your holiday décor, don't agonize over it—organize it! After you organize and pack up all of your decorations, bring them to your climate-controlled Storage Post self-storage unit, where they will stay safe and protected until next year! 
Up To Two Months Free!
For a limited time, get up to two months rent free on selected units.