Amenities
Safe & Secure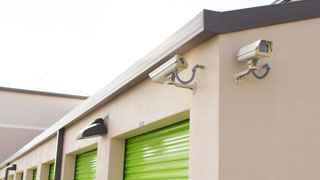 Security Cameras
Smile! You're on camera every day at Storage Post because we keep our facilities safe and secure for our customers. Our video cameras are strategically placed and record 24 hours a day to discourage crime or shady visitors.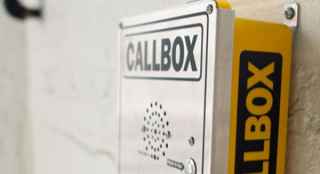 Call Boxes and Intercoms
If you have a question while visiting your storage unit, Storage Post's intercom system provides you with an instant connection to on-site Storage Specialists. You can contact the office without having to stop what you're doing or leave your unit. Who doesn't love instant service?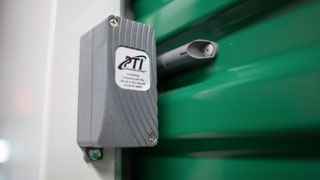 Individual Door Alarms
Many of our storage units have their very own, unique unit door alarms that are triggered upon unauthorized entry - so your stored items are protected. How's that for tech-savvy?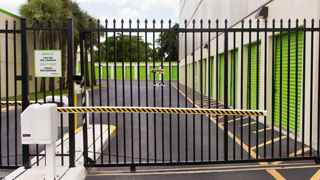 Perimeter Gates
As added security (as if the 24-hour video recording, secure entry and door alarms weren't enough), some of our locations have complete perimeter fencing, making it difficult for non-customers to access our facility. Fences are often connected to an electronic gate that only opens with a valid customer access code. We know: 007 has nothing on us!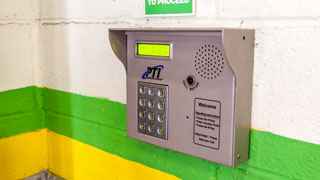 Personal Access Codes
We're pretty high-tech at Storage Post, especially when it comes to security. Entrances at our facilities require a personal access code specific to you and your units. Our digital security system tracks the codes to monitor who comes and goes and makes sure everything is as it should be.
Easy Storage
Boxes & Packing Supplies
Storage and packing supplies are like cookies and milk – you can't have one without the other. With our full line of supplies, you can grab all of the boxes, tape and bubble wrap you need for secure storage unit loading.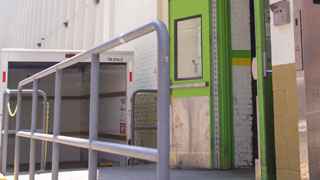 Elevated Loading Docks
Unload right from your truck to the platform without straining your back from lifting and schlepping. Simply back the truck up to the dock and park. Load items off the truck onto the loading dock, and off you go.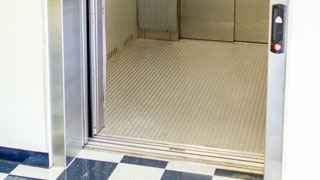 Elevators / Freight Elevators
Many of our facilities have large or freight elevators available to customers for faster loading and fewer why-do-we-even-have-this-piano moments. For added security, an access code is required to operate the elevators, and it only takes you to your unit's floor, limiting the chance of ne'er-do-wells roaming the halls.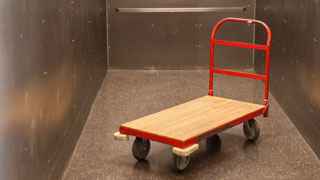 Hand Carts
Let us help you carry your storage load with our convenient hand carts, which are available at every Storage Post location. These puppies are ready to wheel your stuff to your storage unit with minimal effort – just how we like it for our customers.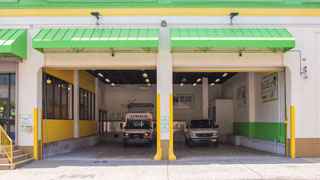 Indoor Loading Bays
You move and store no matter the weather, so why should you have to unload in the rain? Storage Post gives you interior loading areas for a dry, convenient and comfortable storage experience.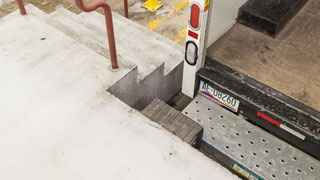 Loading Ramps
We know the unit move-in process can be demanding and we've worked hard to add features that make things go smoothly. Loading ramps are a great way to bring the truck or car as close to your unit as possible, and some of our ramps even lead to the second floor (no stairs needed!).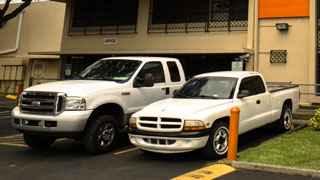 On-site Parking
We know your time is precious, and we want to make sure your storage experience is easy from start to finish. To save you time, we offer on-site and off-street parking at many of our locations (even in NYC!). Spots are available near storage offices and close to the storage building, so you can be talking to us or loading your stuff in a jiffy.
Comfort & Convenience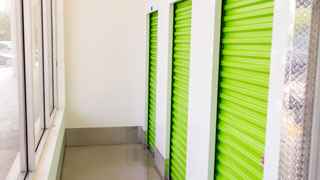 Climate Controlled
We keep it cool at Storage Post because we know your stuff needs to be pampered. We make sure the temperature in climate controlled storage units is maintained between 55° and 78°F. Your stored items won't need to bundle up or strip down; units are heated in the winter and cooled in the summer.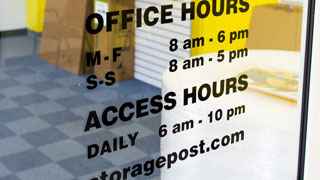 Daily Access
You're busy and you deserve storage that's simple and stress-free. To help you get through your week of errands, we offer daily storage facility access. Now you can pick-up and drop-off items whenever you need to, and maybe even have more time to relax.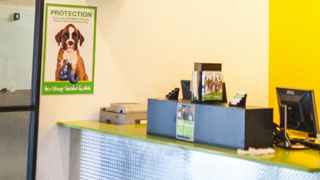 Friendly Storage Experts
We love all things storage-related, so we'd love to chat with you about finding the right unit, the best ways to stack boxes and which features are must-haves. We are also super friendly and we want you to have a fuss-free, fast and simple storage experience.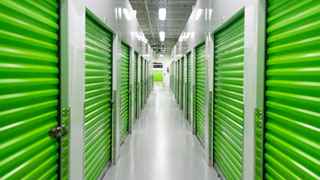 Motion-activated Lighting
At Storage Post, you light up the room - literally. Most of our storage facilities feature motion-activated lighting that detects your movement and turns on automatically. No light switch flipping needed! Using motion-sensor lighting and timed light switches also allows us to reduce our energy use for more sustainable operations.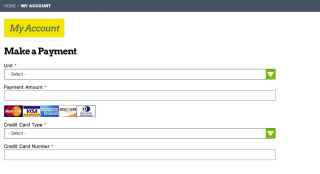 Online Bill Pay
So you can pay your storage bill in your pajamas, or manage your account from your couch, we've added secure online bill pay to our convenience amenities. Simply visit our customer account page and create an account to get started.