5 DIY Storage Ideas to Help You Manage Your Inventory

Monday, March 16, 2015
All small business owners with inventories need a system for organizing and storing their wares. Storage Post experts recommend separating inventory from daily operations to better control clutter and manage product quantities. And, of course, clear labeling and inventory sheets are a must.
There's plenty of room for imagination, though. Just take a look at these five fabulous solutions for keeping your inventory accessible, even in off-site storage. 
1. Build Inexpensive, Cardboard Storage Cubes
Creating a storage system for inventory doesn't have to cost a bundle. This entrepreneur taped small, cardboard cubes together to stash spool after spool of ribbon, but these could just as easily hold office supplies. With individual drawers, it's easy to grab what she needs and go. She also collected free tennis ball cans from a local club to wrangle tiny items, which might include scanner hooks and price tags. Check out the handy stack of padded envelopes for quick shipping.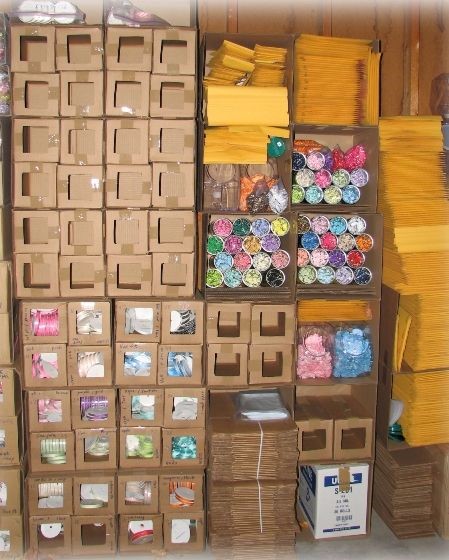 Photo credit: Instructables.com
2. Learn from Hobbyists who Store Items Big and Small
Sometimes the best storage ideas for paperwork, office supplies and inventory come from hobbyists who have a knack for developing their own intuitive sorting systems. The one rule they all seem to agree on? Use clear boxes and label them to make it easy to find much-needed supplies. For retail stock, be sure to include product information to keep track of what needs to be reordered.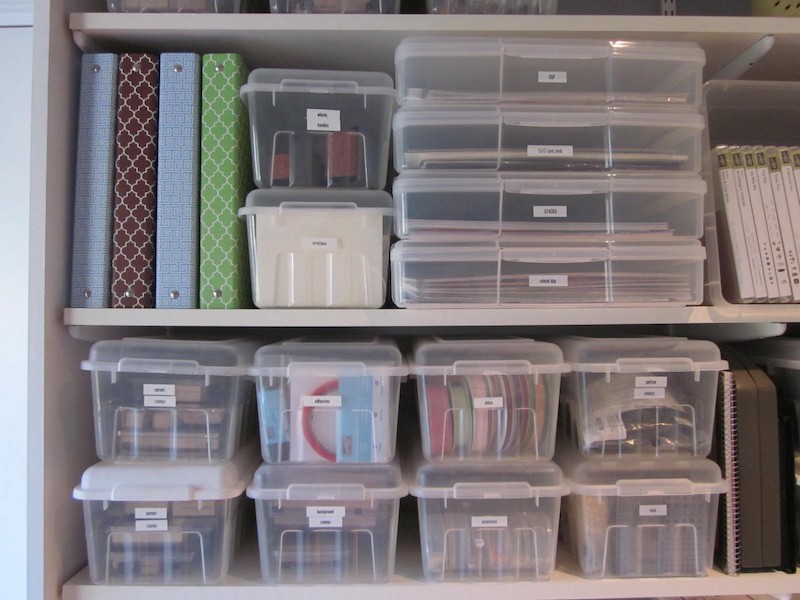 Photo credit: Stampwithsandy.com
3. Display Products on Shelves to Take Stock More Easily
Shelving doesn't have to be fancy to be useful. Bring in store-bought or homemade shelves and set up your unit like a store. If items don't require protective containers, display your wares so you can see when you're running low on a particular product.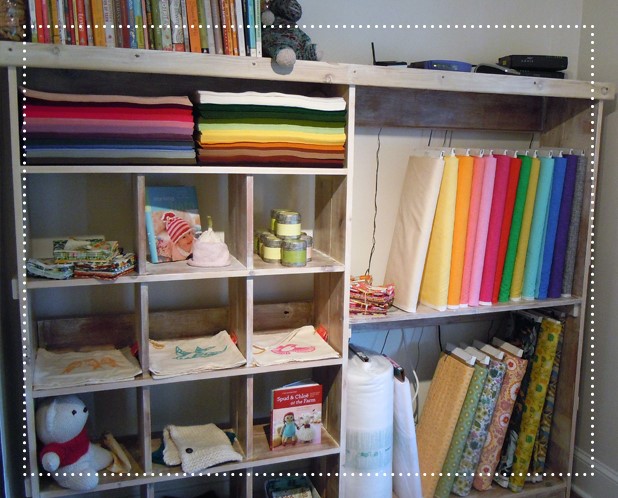 Photo credit: Behomemade.com
4. Repurpose Old Dressers for Inventory
Clothing and crafts. Hats and housewares. Greeting cards and gadgets. If you sell items on Etsy, chances are your home is no match for the amount of merchandise you must store as your business grows. Self-storage units are an excellent solution for spillover products. And if you're just starting out, use old dressers and other furniture with drawers to store horizontal stacks of inventory by color or size.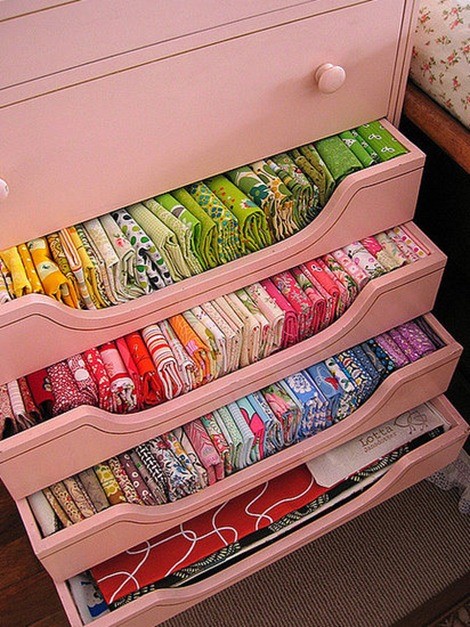 Photo credit: Everythingetsy.com
5. Build Something Fantastic for Your Supplies
Some small business customers use storage units to keep their construction tools and equipment safe, secure and close to job sites. Because these items are in use every day, they must be neatly organized and accessible. Carpenters and others who are especially handy may make good use of an open tool storage cabinet, while others may tote in store-bought shelves, crates or even pegboards to keep tools where they should be.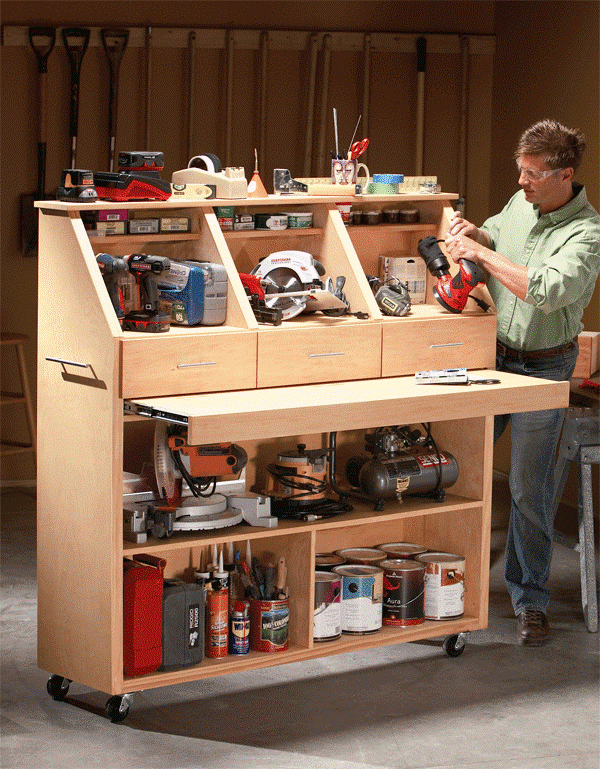 Photo credit: Readersdigest.com
How Can We Help Your Business?
Up To Two Months Free!
For a limited time, get up to two months rent free on selected units.