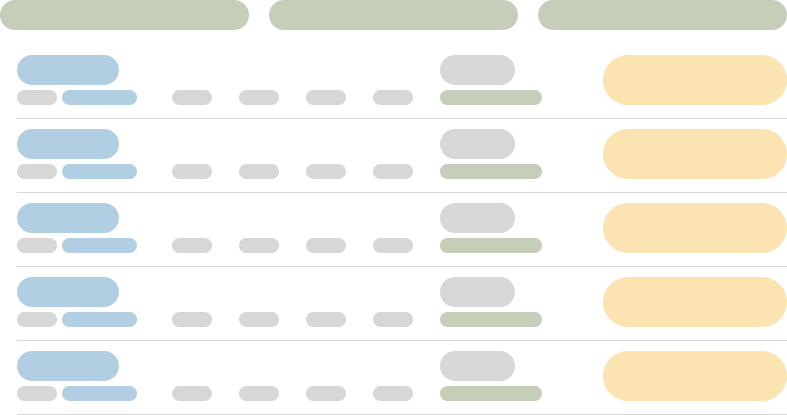 Featured Amenities
Location Details
Elizabeth New Jersey Amenities
Our Elizabeth, New Jersey, location has self-storage units from 5'x 5' lockers to -large 11'x 23' units. We also have vehicle storage for your winter car, your camping trailer or your RV.
Climate-Controlled Units
You can get all four seasons of weather when you live in New Jersey, and temperature fluctuations aren't good for people or possessions. We have climate-controlled storage units to keep everything cozy and safe year-round. 
Security Cameras
We use 24/7/365 security cameras to keep an eye on things at all times, and to keep you and your possessions safe and secure.
  
Daily Access
You can access your unit seven days a week, with our extended hours. 
Motion Activated Lighting
We have bright lights to light your way, show us who is in the facility and allow us to keep an eye on things with our security cameras. 
Digital Security System
You shall not pass … without your digital access code. It operates the gate, and is the only way into your unit.
Individual Unit Door Alarms
We have security cameras. We have digital access codes. We have security lighting. We have door alarms that will screech if someone tries to access your unit without entering the proper code. 
Elevators
Only people with a digital security code can access the elevators. It's another way we keep you safe. 
Covered Loading Areas
We have a covered loading area that will shield you from the elements while you load or unload. Why is it always the worst weather when you're moving?
Fenced and Gated 
Our Elizabeth location is fenced and gated, and the only way through the gate is with your personal access code. We have multiple entrance gates so you don't have to wait for the short person driving the rental van to try to reach the keypad. Once you're inside, we have lots of parking spaces available either while you're in the facility or to store things like cars, boats and RVs off-season. We also have extra-wide aisles (outside) that will fit a large truck easily. We thought about putting them inside, but the elevator won't hold a truck so …
Ground Level/Drive-Up Units 
The sports game starts in an hour, and your "honey do" list is still pretty long. We offer drive-up units so you can pull up, load and unload and be on your way again– fast. It's especially helpful for that one freakishly warm day in spring/winter to swap out your seasonal decor, lawn care and snow equipment, or your tires. 
No Contact Rental/Online Bill Pay
No need to wake up in a cold sweat in the middle of the night because you forgot to send the check for your storage fees. You can rent a unit, sign the agreement digitally, and view and pay your bill online.
Boxes, Packing and Moving Supplies
We have boxes, packing materials (including bubble wrap!) and tape so that you can safely package and store your belongings. Plus, who doesn't like bubble wrap?!
Hand Carts
We have hand carts available for you to use while you are on site to make things go easier for your move and your back. 
Free Wi-Fi
Everyone wants to stay connected these days, so we offer free Wi-Fi for our customers while you are on-site. 
Business/Commercial Accounts
Elizabeth is full of small business owners, and we welcome your business to store your extra stuff.
Referral Program
Tell a friend and receive $50 when they rent a unit from us. We're happy when you're happy!
Month-to-Month Rentals
In between school terms, on military deployment or figuring out the next stage of your life? Sometimes you need a place to keep your stuff while life sorts itself out. We offer month-to-month rentals to help you out. 
Friendly, Knowledgeable Staff
Our staff are amazing and can help you with choosing the size unit, understanding why self-storage insurance might be a good idea or give you directions to our location.
Protection Plan Available
We do our best to keep your possessions safe, but sometimes things happen. We have self-storage insurance available to give you extra protection for your belongings. 
Getting to Our Elizabeth, New Jersey Location
Our Elizabeth location used to be called Extra Space Storage and is near the intersection of Magnolia and N. Broad Street. It's the impressive-looking building that resembles a fortress, which is how we think of things here. 
If you're coming from the Linden area, turn right onto S. Stiles St, then turn right onto W. Edgar Rd. Continue onto US-1 N/US-9 N/Carlton St. Turn right toward Reid St., then turn left onto Magnolia Ave. 
If you're coming from Roselle Park, take E. Grant Ave., then turn right onto Union Rd. Turn left onto NJ-28 E/E Westfield Ave., then left onto N. Broad St. Keep right to stay on N. Broad St., then turn right onto Magnolia Ave. 
If you're coming from Kean University, pass the Burger King, circle back and stop for lunch. Turn left onto Irvington Ave., continue straight onto Prince St., then continue onto Magnolia Ave. 
What's it Like in Elizabeth, New Jersey?
Elizabeth, New Jersey, has been around since 1664, when it was known as Elizabethtownl it was the first British colony in what became New Jersey. With its port location right on Newark Bay, it's always had strategic importance. It's also just miles from both Staten Island and Manhattan. 
During the American Revolution, Elizabethtown was full of Patriots, including Abraham Clark, a signer of the Declaration of Independence. George Washington used Elizabethtown as a base of operations, and to spy on British troop movements.
After New Jersey became a state, Elizabethtown was its first capital city. It was slowly divided up into smaller communities that became Union County, and modern day Elizabeth was incorporated in 1855. 
From 1872-1982, the Singer Sewing Machine Company was one of the city's main employers, while its proximity to the Arthur Kill, Hudson River and on to the Atlantic Ocean made it a prime location to become a transportation hub for ships, rail and air. 
Niche.com gives Elizabeth high marks for diversity, outdoor activities, commute and nightlife. Seventy-six percent of residents rent their homes, and median family income is $48,407. 
Why Storage Post?
Local Knowledge
We can recommend the right storage unit for your belongings or explain why there is a statue of a minuteman in Union Square, although we're a bit fuzzy on the details about why a minuteman is called a minuteman.  
Safety and Security
We have a gated facility, 24/7/365 surveillance, digital access codes and every unit has an alarm. We are committed to safety and security. 
Convenience
We are happy to do business for short- and long-term rentals, we tell you our costs upfront and we welcome business and commercial accounts. We have both drive-up units and interior units, and we have extended operating hours to make your life easier. 
Helpful Staff
Need directions or help with choosing the size unit to fit your needs? We have you covered. Our staff is here to help you. 
Storage Post offers a commitment to security, cleanliness, transparency, safety and customer service. Whether you need short or long term self-storage, drive-up access or a parking spot for your boat or camper for the off-season, we can help you out. Call us today or stop by our Elizabeth, New Jersey, location.
 
*Terms and Conditions Apply
Up To Two Months Free!
For a limited time, get up to two months rent free on selected units.