Holiday Decor Storage Tips from Storage Post
If you are a normal retail business that doesn't throw away their decorations at the end of each holiday season, you probably keep everything in boxes. That's right, boxes. But the thing about boxes is, they aren't always used properly, and they often occupy valuable floor space that could be used for other purposes. Instead of mindlessly throwing ornaments, fake trees, and plastic pumpkins into random boxes and leaving them in the break room for the summer, storing your stuff can help you regain the space you need to enhance your business operations. These storage tips will help you increase your usable workspace and enjoy hassle-free holiday seasons year after year — so take notes!
Find An Offseason Home For Seasonal Decor
You don't have to pack the break room with boxes full of holiday decorations, and you certainly don't have to waste vital inventory storage. Just rent a storage unit at Storage Post, and you will regain space that can be used to benefit your business in much more useful ways. You'll have so much more room for activities. With a self-storage unit at Storage Post, you can safely store your plastic pumpkins and spooky spider webs, your elegant ornaments and fake Christmas trees, and any other decorations you use only once a year! You can also use a self-storage unit for other seasonal supplies and merchandise such as promotional materials and decorations for summer and winter weather.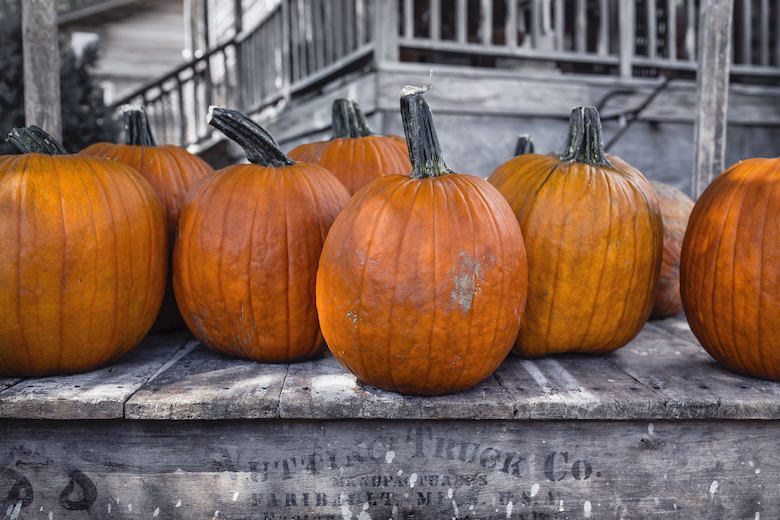 Think Chronologically, Store Accordingly
When stashing away your seasonal decor after each holiday, your initial instinct may be to simply shove things into boxes and stuff them into storage one after another. But when you do that, you leave Christmas, Kwanzaa, Hanukkah, and New Year decorations on top or in front, with Halloween and Thanksgiving stuff on the bottom or in back. You know what that means? The following year, when the very first holiday of the season arrives, Halloween, you will be digging through all of your past mistakes to get the spooky items you need to appease your customers. Don't make that mistake ever again. The less time you spend digging through boxes, the more time you can spend arranging an attractive display that will satisfy your customers' seasonal expectations. At Storage Post, we can supply you with several different sizes of cardboard boxes to help store your seasonal decor in an orderly fashion.
Safely Packing Delicate Decorations
Organizing your holiday decorations within your storage space is only half the battle. Sure, you want easy access to your decorations as each holiday rolls by, and you don't want to dig through piles of boxes each time. But unless you plan on decorating your business with frayed Christmas Trees and shards of broken glass, you need to account for weight and fragility when storing your seasonal decor. If you want to maintain a chronological arrangement while keeping delicate decorations safe from damage, organize from front to back. In other words, store your heaviest, most durable decorations on the bottom for each holiday, then arrange rows and columns chronologically.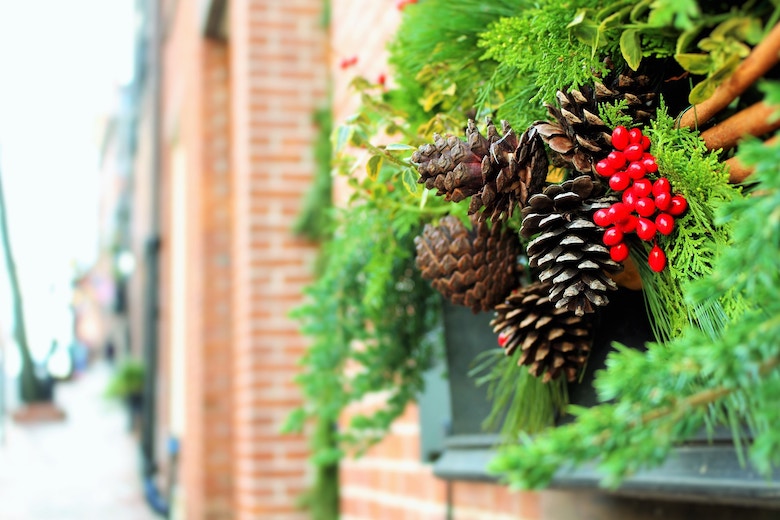 Packing Your Christmas Tree Practically
One mistake that many retail businesses make every holiday season is improperly storing their fake Christmas Tree. Plastic Christmas Trees should be taken apart with each section carefully shaped so the limbs fold neatly towards the center — use twine to hold the shape if you need to. Store the tree in the original box if you still have it. If you don't have the original box, use a tree storage bag or wrap it in bubble wrap. To prevent moisture damage, you will also want to make sure that the tree is stored in a non-humid climate. At Storage Post, our self-storage units give you climate-controlled spaces that keep your items safe from the elements year-round. Your customers will notice the difference.
Benefits of Using a Self-Storage Unit
When you rent a self-storage unit from Storage Post, your storage options are virtually limitless. There are some restrictions on potentially dangerous items and living creatures, but other than that, you can store almost anything you need to in one of our facilities. You will never have to worry about your belongings being damaged by the elements or stolen by thieves. Our climate-controlled units in each facility have 24-hour security cameras, perimeter fencing, and personalized access codes that allow you convenient access whenever you want while protecting your property.
Stop Wasting Space On Seasonal Decor — Start Renting Space At Storage Post Today!
Up To Two Months Free!
For a limited time, get up to two months rent free on selected units.