The Community
Westchester Self Storage
The Westchester Community
With six local cities, 19 towns, and 23 villages all inside of one modest county, Westchester is one of the most densely populated regions in all of New York. Westchester County — the home of Yonkers, NY — is a peaceful slice of New York that is located just north of Manhattan. Residents of Westchester even get to enjoy New York's most gorgeous stretches of the Hudson River Waterfront!
With so much to do in Westchester — from public parks to urban shopping areas, and more —  you should leave your storage needs to the friendly storage experts at Storage Post. Instead of drowning in useless junk, get out and enjoy what Westchester County has to offer!
Storage Post Self-Storage Centers Near Westchester:
From Pelham to New Rochelle — and every other corner of Westchester — local residents have constant, convenient access to a wide range of Storage Post Self-Storage centers. If you live near any of the addresses listed below, congratulations — you are mere blocks away from the storage experience of a lifetime:
Whether you need a highly secure unit to properly store sensitive, fragile items or you just need four walls, a roof, and a lock to safely stash some random junk away, we have everything you need in all the right places. If you have a massive pile of junk preventing you from living your best life in Westchester — it's time to put your foot down!
About Westchester Self Storage
There is so much to do in Westchester County because you run into so many fascinating individuals with captivating stories from all walks of life. All those interesting people have settled down and started families, businesses, community organizations, and other entities that have contributed to the alluring atmosphere of Westchester — however, a lot of junk has been forgotten about and left behind in the wake of all the excitement.
Reserve a Self-Storage Unit in Westchester Today!
It's time to say farewell to the junk that has been taking control of your life. Don't cry because it's over — smile because it happened. You will always have those fond memories of your junk to cherish, and it's going to a better place now — just a few minutes away from your home. That place just so happens to be Storage Post, the number one self-storage center for Westchester families who need to liberate themselves from chaotic clutter.
It's hard to move on and accept that your old stuff will never be useful again, but you worry about you, so we can worry about your junk. To start living your best (junk-free) life, contact us today, and one of our friendly storage experts will help you select an ideal unit for your storage needs.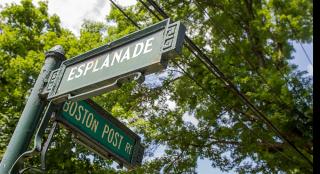 *Terms and Conditions Apply
Up To Two Months Free!
For a limited time, get up to two months rent free on selected units.