The Community
The Florida Community
Whether you want to declutter your apartment or free up space in your beachfront home, our self-storage services and amenities are designed to provide a temporary home for your extra stuff so you can spend less time sweating and worrying, and more time soaking up some rays in the Sunshine State.
Self Storage on NW 12th Ave, Miami, Florida 33136
Our facility is on the corner of NW 12th Avenue and NW 5th Street, across the street from 7-11 and a short walk from Marlins Park. We are open seven days a week from 6:00 a.m. - 10:00 p.m. Tenants enjoy drive-up access to their units for easy loading. After you drop off your stuff, you can walk 5 minutes down the road and take a stroll along the Miami River, look out onto the water, and rejoice in the fact that Storage Post provided you with more room to live your life to the fullest.
Our Little Havana units offer 24-hour access, so you can get to your stuff whenever you need it, interior loading to keep you and your stuff dry while loading and unloading, and climate-controlled units that are heated and cooled keeping you comfortable while storing with us.
Featured Amenities in Florida
Climate Controlled
Florida is warm much of the year — we help keep your stuff moderately cool and make loading and unloading things from your unit as comfortable as possible. Moving your stuff around shouldn't be a daunting, stuffy ordeal. That's why we make sure the temperature is between 55° and 78°F.
24-Hour Security Cams
We ensure our facility is secure by having surveillance for our units. Whether it be thieves or shady characters, we know it is essential to not just be on alert, but prepared. If someone tries to mess with your unit or personal items, we make sure to have no shortage of video evidence to provide authorities with and keep your stuff safe.
Vehicle Storage
Our units aren't just for antique cars and motorcycles that you don't want to leave out in the open; think of your unit as an auxiliary garage for your recreational and water vehicles. Contact us to determine which storage units would best suit you and your rides.
Call Boxes & Intercoms
Get in contact with one of our storage experts with the touch of a button. Our services let you relax and help our friendly storage experts assist as many tenants as possible quickly and efficiently. "Self"-storage doesn't mean you have to go it alone.
Storage Post At Your Service
Whether you want to free up some space in your home, need to store or your marlin-fishing gear, or give your Marlins paraphernalia a place to be properly preserved, Storage Post is the best option for you. If you are still not convinced about using Storage Post, maybe a little personal touch can help steer you in the right direction. Contact us today with any questions or to figure out how we can best help you and your specific needs.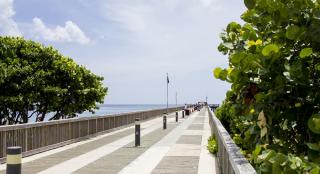 *Terms and Conditions Apply
Up To Two Months Free!
For a limited time, get up to two months rent free on selected units.