The Community
The Miami Community
Located in Little Havana, Storage Post has Miami residents' storage needs covered. Whether you have too much stuff in your apartment or you need a place to stow your jet skis, our services and amenities are designed to help declutter your home and get back to your life in the Magic City.
Self-Storage in Miami
Our Miami facility is on the corner of NW 12th Avenue and NW 5th Street, located across the street from 7-11. We are open every day of the week from 6 a.m. to 10 p.m. We provide drive-up access so all of our tenants can enjoy easy loading and unloading. After you drop off your stuff, there is still plenty to do right around the corner! We are within walking distance to all of what Miami's Cuban epicenter has to offer. Art galleries, Maximo Gomez Park, the Marlins Stadium, and the Miami River are just a stone's throw away. If you're coming back from a trip, stop by -- we are right down the road from the Miami International Airport!
Our Little Havana units can be accessed all day, every day, so you can get to your things whenever it is convenient for you. We offer interior loading to keep you and your stuff dry while loading and unloading. Our climate-controlled units can be kept at moderate temperatures that keep you comfortable.
Featured Amenities
Climate Controlled
Miami summers are brutal, but moving your stuff should be as comfortable as possible. Our units can be maintained between 55° and 78°F to keep you cool no matter the weather.
24-Hour Security Cams
We know it is crucial to not just be on alert for clandestine activity in our facility, but be prepared for it as well. While we want the surveillance to deter crime altogether, we are ready if anything happens. If anyone tries to tamper with your unit or stuff, we will have no shortage of video evidence to provide the authorities and give you peace of mind.
Vehicle Storage
Whether you want to keep your antique cars pristine or your motorcycles protected, think of your unit as an auxiliary garage for your road, water, and recreational vehicles. Contact us to figure out what kind of units will best suit your rides.
Call Boxes & Intercoms
Our storage experts are only a click away. This lets our experts assist as many tenants as possible quickly and efficiently while you get to relax. "Self"-storage does not mean you won't have any help.
Let Storage Post Be the Host
Whether you want to stow the decor you want to rotate into your home or need to temporarily store inventory for your Cuban-inspired cigar-and-coffee shop in the heart of Little Havana, Storage Post may be the perfect option for you. If you are still not convinced about using Storage Post, maybe a little personal touch can help steer you in the right direction. Contact us today with any questions or to figure out how we can best help you and your specific needs.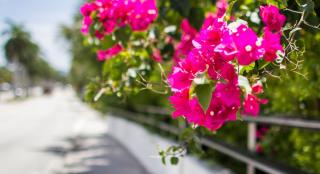 *Terms and Conditions Apply
Up To Two Months Free!
For a limited time, get up to two months rent free on selected units.